Booster Club
Booster Club supports our Crisp Academy athletes. Being in athletics enhances a student's growth and development both on and off the field.
This organization is FREE!
One way you can support our Booster Club is by purchasing a sponsorship. Our sponsorships range from student to corporate.
You may or may not know, but students must pay to watch home sporting events at Crisp Academy. A $75. student sponsorship gives currently enrolled CA students one (1) pass to attend all regular season home athletic events. At the gate, one game is $5 for students. We want our stands to be full cheering on our Wildcats on the field. Please consider purchasing a pass for your student.
If your whole family plans to attend our home Wildcat games (football, softball, basketball, baseball), you may want to consider purchasing a one of the support levels so you will have more passes for all regular season home athletic events. At the gate, one game per adult is $10.
Please Note: Passes are for home events only. They are not honored at Region or State Tournament events.
You will find the support form in the link below.
We look forward to seeing you in the Wildcat stands!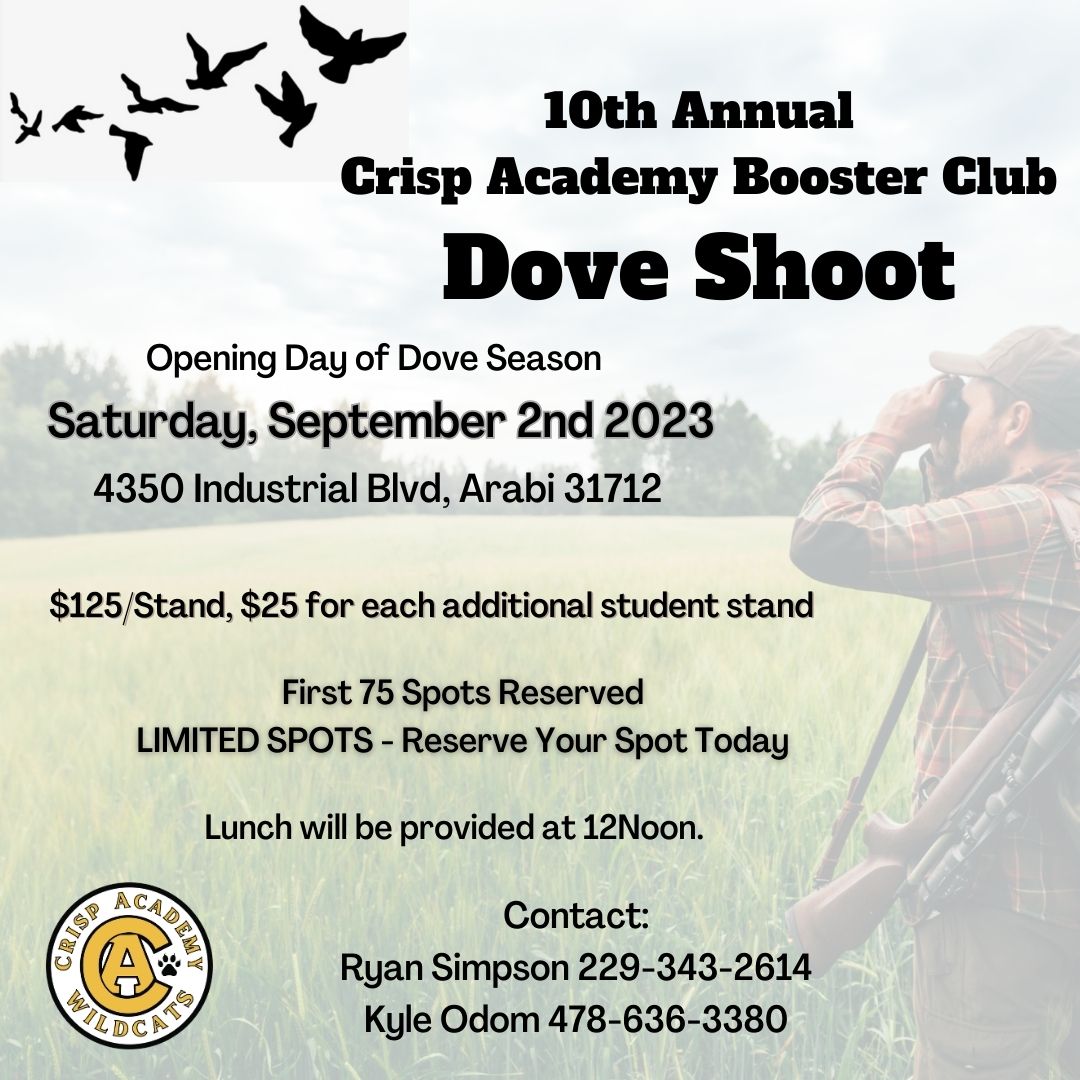 Chicken Que
Our Booster Club sponsors a Chicken Que each year. The profits from this help purchase/replace our sports equipment and uniforms. Volunteers help cook, pack the plates, and load vehicles.